About Us
Last Update: 2019-03-15
About Our Brands - DON DU CIEL - Ji Yuan
"Ji Yuan" in Chinese is homophonic to "serendipity", because the company founder loves exploring the uncharted nature and on several occasions while traveling Reiki Mountain, she discovered and enjoyed the enchanted forest essence by serendipity. In the melancholy gray and towering mountains, the founder was inspired to further understand various greenery plants which have exhibited their own poses and expressions with elegant essence that she found valuable and pleasant.

The founder was born with serious sensitive and dry skin condition, even applying the skin care products with only a little bit of chemical ingredients, her skin will result in discomfort. This is why lead to the creation of our brand 'Acqua Gems'. The brands' belief is committed to producing natural and effective high-quality products ith strict quality testing laboratories.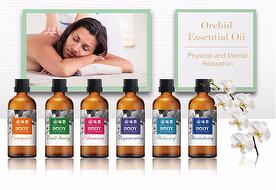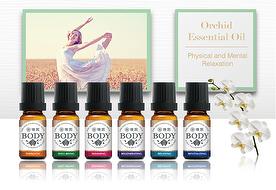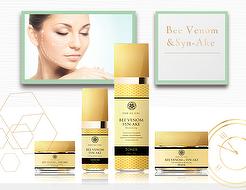 Basic Information
Company Name:

ACQUA GEMS INTERNATIONAL CO., LTD.

Business Type:

Manufacturer, ODM, OEM, Wholesaler

Year Established:

2013

Total Revenue:

USD < 1,000,000

Brand:

Don Du Ciel

Main Product:

Body and Facial skin care product, Massage essential oil, Breast care cream, Hair removal cream and Aroma essential oil diffuser.

Main Export Market:

Bangladesh, Malaysia, Singapore, Taiwan, United States
Certification
Product Certification:
Official Records
Official Records from Taiwan International Trade Shows
2018/10

TAIWAN EXPO 2019 in Malaysia

Booth No.: 508

2018/08

TAIWAN EXPO 2018 in Thailand

Booth No.: 401

2018/07

TAIWAN EXPO 2019 in Vietnam

Booth No.: 208
Official Records from ACQUA GEMS INTERNATIONAL CO., LTD.
2016

Bio Taiwan Exhibtion

BioTaiwan

2016

Cosmobeaute Asia Malaysia

2016 marked the 12th edition of Cosmobeaute Asia, where international exhibitors from 13 countries presented various in-demand products & services from cosmetics, beauty, hair & spa industries!

2016

CHINA INTERNATIONAL BEAUTY EXPO

Beyond Beauty Events holds its expertise from the organization, since 2003, of cosmetics & perfumery summits in the beauty and spa industries, including the 2 major COSMEETING & CREATIVE Beauty trade

2015

CHINA INTERNATIONAL BEAUTY EXPO

The fair reported excellent results, meeting expectations and going far beyond. China Beauty Expo confirmed its leading position as a world-class trade platform for international beauty companies.

2015

Taipei Int'l Healthcare & Medical Cosmetology Expo

670 exhibitors with 1,200 booths and more than 60 conferences deliver the most significant technology, patent even enterprise mode experience sharing.
Taiwan Product Magazines

Contact Information
Owner:




Contact Person:




Phone Number:



Business Phone Number:

+886-2-27563737 EXT 102

Company Fax Number:

+886-2-27663737

Your Skype ID:

Line:

What's App:

Office Address:

4F-1, NO.102 SONGLONG RD.,XINYI DIST., TAIPEI CITY, TAIWAN(R.O.C.)

Office Hours:

Monday-Friday 9:00-18:00

Company Website: